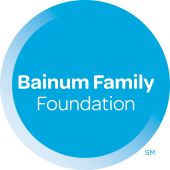 Bainum Family Foundation
$10 million
The Bainum Family Foundation believes that children living in poverty should be given the chance to rise above their given circumstances by gaining access to high-quality early education and services. They should have the opportunity to graduate from high school well prepared for higher education or gainful employment so that they can contribute to their communities and society as a whole. The Bainum Family Foundation commits $10 million in new funding toward effective early childhood education over the next five years. This investment will expand the availability of high-quality preschool, support the development and demonstration of research-based early learning curricula and materials, and provide instructional coaching to teachers and leaders. This investment will benefit low-income children in Washington, D.C. Through this commitment, the Bainum Family Foundation hopes to accelerate the decisions of like-minded peers in philanthropy, federal, state and local governments to make similar commitments or to commit a percentage of their annual resources to invest in early childhood education.
Commitment progress
The Board of Directors just approved a five-year strategic plan that focuses a majority of their early learning investments in high-poverty neighborhoods of Wards 7 & 8 in Washington, D.C.
The Bainum Family Foundation also invited early learning experts Joan Lombardi (former Deputy Assistant Secretary and Interagency Liaison for Early Childhood Development at the U.S. Department of Health and Human Services) as a senior advisor, and Miriam Calderon (former White House Senior Advisor on Early Learning and Director of Early Childhood Education for DC Public Schools) as their Senior Director of Early Learning.
Additionally, the Foundation has invested approximately $500,000 in supporting high-quality early learning providers in D.C., including Educare, AppleTree Early Learning, Martha's Table, D.C. Prep and Ingenuity Prep.