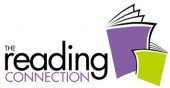 The Reading Connection
The Reading Connection (TRC) is a 501(c)(3) organization that improves the lives of at-risk children and families in the Washington DC metro area by helping them create and sustain literacy-rich environments and motivation for reading. The organization grew out of the beliefs that
• Positive experiences with books can unlock a lifelong love of reading
• A passion for reading opens young minds up to learning
• Reading empowers at-risk kids to reach their full potential
• Adults can demonstrate the power and joy of reading by acting as reading role models
Years of literacy research has shown that hearing books read aloud and having books in the home are the two greatest multipliers of academic success for at-risk children. Thus TRC's programming focuses on providing read-aloud experiences for kids living in shelters and transitional/affordable housing, on building their home libraries and on providing training to the significant adults in their lives.
Two of The Reading Connection's programs, the Book Club and Reading Families Workshops, primarily serve children in the zero to five-age range. The Book Club sends new, high quality, age-appropriate books through the mail each month to at-risk families who are clients of partner social service agencies. Reading Families Workshops gathers at-risk clients of social service agencies for play groups and workshops, where agency staff, kids and parents experience books read aloud, songs, finger plays and play time. At the Workshops, each family receives a copy of the book read aloud and can choose two other books to take home.
In our commitment to serve more young children with these early literacy experiences, TRC will expand both the Book Club and the Workshops to two new partner agencies in 2015. Currently, the Book Club sent 4,105 books to 437 children enrolled through 5 partner agencies. In 2014, 57 Reading Families Workshops were held, reaching 511 kids and giving away 1,728 new books.
.